Specialty autoclave supports Emirates Team New Zealand with Americas Cup defence
Pressure Worx helped Emirates Team New Zealand with the design and fabrication of a specialty autoclave, used to fabricate the elevators for Te Rehutai, Emirates Team New Zealand's winning AC75 foiling monohull.
Following a call with the team and a briefing to describe what was required, our engineering team got together to design a solution. Time was critical and we quickly realised the solution had to use readily available piping components to build the elevator autoclave.
The AC75 elevators connect to the bottom of the rudder at the back of the boat. They control the boat pitch and need to be really strong, so they're made from a fast curing pre-impregnated carbon fibre laminate. The autoclave increases both the temperature and pressure during the carbon fibre curing process. The result is that the consolidated laminates ensure the highest quality and strongest uniform elevator blades.
Our specialty autoclave design called for a cylinder with flanged, removable covers for ease of operator access during lamination. Within a week, we built and tested the autoclave at our Auckland factory before we delivered it down to Emirates Team New Zealand's workshop facility.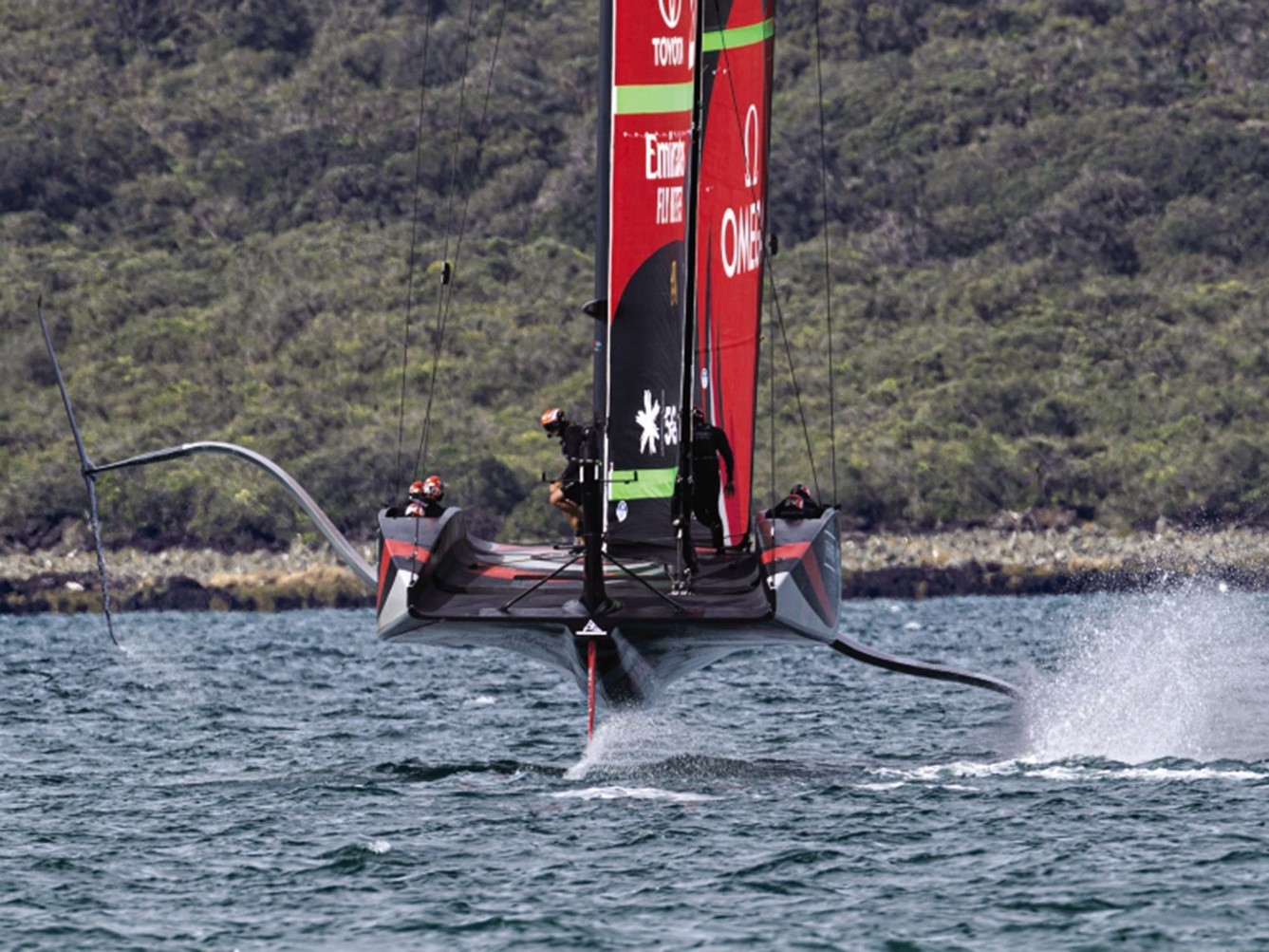 Team NZ appreciated the fast turnaround, design skill and quality product.  Just a few weeks after delivering the elevator autoclave they contracted us again, this time to test and certify the hydraulic tank used on board Te Rehuai.  These system critical components are crucial to the efficient working of the boat.  The systems worked without a glitch and we were all greatly relieved when the Americas Cup was locked back in its case at the Yacht Squadron in Westhaven for another few years!
We're pleased to have had the opportunity to work with Emirates Team New Zealand and be involved, in even a small way, to making their defence a success.